Halloween 2016
Halloween 2016
Give us a Call: 1-800-785-1550 WEB CODE
BTC
NO SERVICE FEES! • BEST SEATS AVAILABLE • SAVE TIME & MONEY
We are open 7 Days a Week 8:00 am - 9:30 pm (CST)
2015 Halloween Events below. Come back in 2016 for updates.
Click a heading to see more information.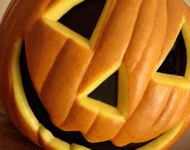 Halloween Week
Branson offers a variety of family events for Halloween. Safe trick or treating and educational events will be available for families to have fun and gather candy. Then your family can hop in the car and see a great family show!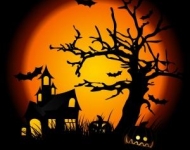 Safe Trick or Treat at the Branson Landing
Calling all ghosts, goblins, pirates and princesses. It's your turn to Trick or Treat up and down Branson Landing's Trick or Treat Street! This will be the 10th Annual Safe Street Trick or Treat for Branson Landing merchants to participate in and it's taking place on Monday, October 31st! This safe Halloween alternative is exclusively for children in costume up to age 12. Don't miss the Branson Landing Queen in Town Square with gobs of goodies and be sure to visit the businesses with the Halloween PUMPKIN Signs in their windows - as those signs will mark the participating "Trick or Treat" businesses, located up and down the Branson Landing Promenade. PLUS - Stay for the MONSTER MASH STREET DANCE beginning at 6:30 PM! It's going to be a BOO-TACULAR Good Time!!
Location: Branson Landing - 100 Branson Landing - Branson, MO 65616