Jonah
View Photo Gallery
Give us a Call: 1-800-785-1550 WEB CODE
BTC
NO SERVICE FEES! • BEST SEATS AVAILABLE • SAVE TIME & MONEY
We are open 7 Days a Week 8:00 am - 9:30 pm (CST)
---
2015 Information
"Jonah" is the tremendous story that's delighted thousands of guests in Branson, but now it's enjoying its last season here, so don't let this opportunity to experience an incredible adventure pass you by! An exquisite production so uniquely told that even people completely familiar with this popular bible story are surprised and enchanted, bringing them back to witness "Jonah" time and again! You may know the story, set 700 years before the birth of Christ, of this devoted prophet of God who abandons his faith and sets on a life-changing journey. He battles a fierce storm, encounters an enormous fish, and lives life among the wicked. Throughout his struggles, God is still there, and through His mercy and love, history's greatest story of revival unfolds.
Using everything that makes for a spectacular production, "Jonah" leaves you feeling as though you've experienced something extraordinary, far beyond anything a live music show has ever made you feel. Immersive special effects, an original score, a story that goes from nail-biting to inspirational, and phenomenal costuming, acting, and singing all come together on a remarkable stage under the roof of a beautiful theater that puts the action front and center for each guest. There's even a one-hour tour of this unique theater if you arrive promptly one-half hour before the tour begins. You'll be amazed by what it takes to produce such an elaborate show!
You only have one more season of "Jonah" in Branson! Get your family and friends together and join "Jonah's" fantastic journey to redemption; it's the experience of a lifetime!
---
Jonah Schedule
November 2015
S
M
T
W
T
F
S
1
2
3
4
5
6
7
8
9
10
11
12
13
14
15
16
17
18
19
20
21
22
23
24
25
26
27
28
29
30
Show Times
3:30 pm and 7:30 pm
3:30 pm
3:30 pm and 7:30 pm Shows, 1:00 pm Behind The Scenes Tour
3:30 pm Show and 1:00 pm Behind The Scenes Tour
---
Jonah Pricing
Prices INCLUDE tax. We have no fees. Comparing Prices? Click Here to see how our prices stack up.
Regular Season
Adult
Child

$47.99

(Includes tax)

$47.99 Box Office

$20.09

(Ages 3-12)

$20.09 Box Office
Special Behind the Scenes Tour
Adult
Child

$5.58

(Includes tax)

$5.58 Box Office

$5.58

(Ages 3-12)

$5.58 Box Office

Special Behind the Scenes Tour. Please arrive at 12:30 pm begins at 1:00 pm. Tour last 1 hour. Behind the Scenes pass available with purchase of regular season ticket. See description above for details.
---
Jonah is available in these packages!
Each Package Includes: Lodging, Tickets to Jonah, Free Branson Guest Card, and more!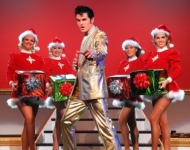 Starting at $369!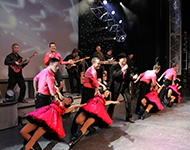 Starting at $279!
---
Jonah Video
---
Jonah Location
Sight & Sound Theatres
1001 Shepherd of the Hills Expressway
Branson, MO
Enter a starting address below to
get driving directions.
Give us a Call: 1-800-785-1550 WEB CODE
BTC
NO SERVICE FEES! • BEST SEATS AVAILABLE • SAVE TIME & MONEY
We are open 7 Days a Week 8:00 am - 9:30 pm (CST)