Mickey Gilley
View Photo Gallery
Give us a Call: 1-800-785-1550 PROMO
BTC
MENTION PROMO CODE FOR 50 CENTS OFF EACH GALLON OF GAS • SEE DETAILS
Business Hours: (All times Central Standard Time)
Open 7 days a week. 8:00 AM - 9:30 PM, with the exception of
Christmas Eve, December 24, 2014 8:00 AM - 4:00 PM
Christmas Day, December 25, 2014 CLOSED
---
2014 Information
Branson plays host to one of country music's most enduring stars…Mickey Gilley! With seventeen number one hits, including his popular version of Stand By Me, featured on the movie soundtrack for "Urban Cowboy", Mickey is a "star among stars" when it comes to the high profile entertainers who have ever graced a Branson stage. His show tells the fascinating story of his forty plus years in the music industry, and includes the stunning musical talents of the Urbanettes and the Urban Cowboy Band. A consummate showman, he has a genuine warmth and a welcoming smile that steals the hearts of every audience member! Not a country music fan? Spend a couple hours with Mickey, you'll love country music before the show's over, and you'll be a Gilley fan for life!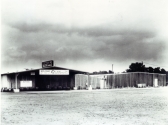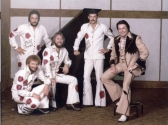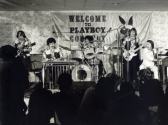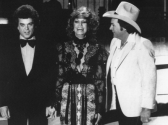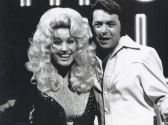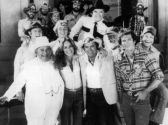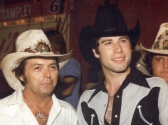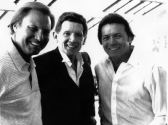 ---
Mickey Gilley Schedule
---
Mickey Gilley is available in these packages!
Each Package Includes: Lodging, Tickets to Mickey Gilley, Free Branson Guest Card, and more!
---
Mickey Gilley Location
Mickey Gilley Theatre
3455 W. Hwy. 76
Branson, MO
Enter a starting address below to
get driving directions.
Give us a Call: 1-800-785-1550 PROMO
BTC
MENTION PROMO CODE FOR 50 CENTS OFF EACH GALLON OF GAS • SEE DETAILS
Business Hours: (All times Central Standard Time)
Open 7 days a week. 8:00 AM - 9:30 PM, with the exception of
Christmas Eve, December 24, 2014 8:00 AM - 4:00 PM
Christmas Day, December 25, 2014 CLOSED