Mike Walker
View Photo Gallery
Give us a Call: 1-800-785-1550 WEB CODE
BTC
NO SERVICE FEES! • BEST SEATS AVAILABLE • SAVE TIME & MONEY
We are open 7 Days a Week 8:00 am - 9:30 pm (CST)
---
2016 Information
"Mike Walker & Friends" proves that there's nothing more entertaining than a gifted impersonator! An incredibly talented mimic, Walker brings his repertoire of more than fifty celebrities to one Branson stage. He also expertly performs his own music in this incredibly entertaining Branson show. Watch him channel a variety of singers, including Elvis Presley, Conway Twitty, Ray Charles, Willie Nelson, and Rod Stewart. He's shared the stage with huge acts like Toby Keith, Lonestar, Keith Urban, The Coasters, Brooks & Dunn, Alabama, Mickey Gilley, and more, helping him develop his skills as an impersonator. Close your eyes and get lost as one famous singer after another takes over Mike's voice!
If you enjoy songs from a variety of singers, don't miss "Mike Walker & Friends," you'll get all your favorite artists in one sensational performer!
---
Mike Walker Pricing
Prices INCLUDE tax. We have no fees. Comparing Prices? Click Here to see how our prices stack up.
Regular Season
Adult
Teen
Child
Family Pass

$32.00

(Includes tax)

$32.00 Box Office

$20.00

(Ages 13-19)

$20.00 Box Office

Free

(Ages 0-12)

Free Box Office

$75.00

(Includes tax)

$75.00 Box Office

Family pass is for 2 adults and up to 2 children ages 0-19.
Veteran Ticket
Adult
$28.00
(Includes tax)
$28.00 Box Office
This special veteran rate allows a veteran to purchase one additional ticket for spouse, or guest at the same rate (Veteran I.D. may be required upon check-in).
---
Mike Walker is available in these packages!
Each Package Includes: Lodging, Tickets to Mike Walker, Free Branson Guest Card, and more!
Packages starting at $259!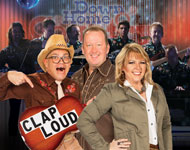 Packages starting at $199!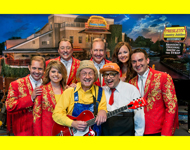 Packages starting at $409!
---
Mike Walker Location
God and Country Theatre
1840 W 76 Country Blvd
Branson, MO
Enter a starting address below to
get driving directions.
Give us a Call: 1-800-785-1550 WEB CODE
BTC
NO SERVICE FEES! • BEST SEATS AVAILABLE • SAVE TIME & MONEY
We are open 7 Days a Week 8:00 am - 9:30 pm (CST)