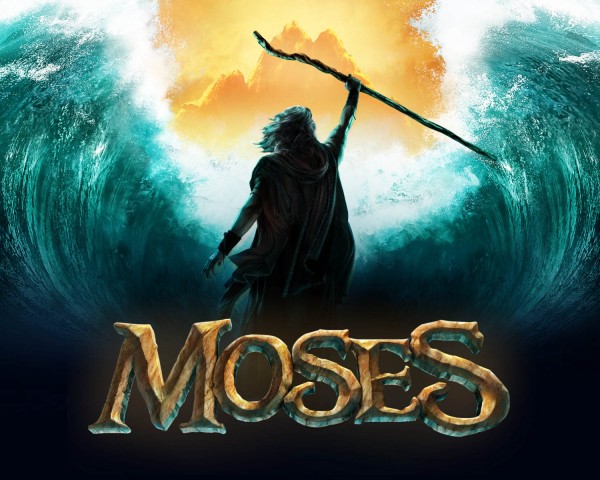 Not wanting to miss a last chance to see Sight and Sound's amazing Moses again before its last performance in Branson on October 20, my bride and I went to see it last week. Every time I see it I am reminded of what Mike Pitman, the Business Development Manager for Sight and Sound, said about Moses prior to its opening in Branson. "People expect the inspirational and spectacular from Sight & Sound, but Moses takes it to an entirely new level. While maintaining its inspirational biblical perspective, Moses is the most spectacular, technologically advanced, show that Sight & Sound Theaters has ever put on stage," he said.
In addition, it's an epic and powerful biblical story with which we are all familiar. It follows Moses on his search for personal identity as he decided to follow his God and, unbeknownst to him at the time, change the course of human history. It's an adventure back in time to witness some of the greatest moments in biblical history; feel God's awe-inspiring power as you sit in the midst of the parted Red Sea; and experience the exhilaration and celebration of the Israelites as they brush past you on their way to freedom and the promised land.
The story is told as only Sight and Sound can! It has incredible special effects throughout that leave people asking, "How did they do that?" But it has so much more too. The colorful costuming, 360 foot surround stage, magnificent sets, live animals, and outstanding dramatic and vocal performances by the cast, resulting in a spectacular entertainment experience that the whole family will enjoy.
After Moses closes on October 20 Sight and Sound will be setting up for its Christmas spectacular, Miracle of Christmas which runs from November 4 through December 30. What better way to get in the true Christmas spirit than this inspiring biblical account of the birth of Jesus and the events leading up to it as they explore the human side of His birth and the true "reason for the season."
It's a modern production "miracle." From its very beginning, the audience is swept into a betrothal ceremony displaying the first of the shows spectacular sets, a large two-story edifice surrounding a courtyard in the center of Nazareth. It takes up the entire center of the 20,000-square foot, 300 foot long wrap around stage. The talent of the cast is immediately apparent as Mary and Joseph sing of their love for each other and the cast joins together in a beautiful and lively celebratory dance.
The Miracle of Christmas ends "with flying angels and magnificent music, camels and wise men and shepherds at the manger honoring the Son of God after his birth. It is one of the most spectacular things most people will ever experience on a stage in terms of production, grandeur, entertainment, and sensory appeal. An amazing ending! It's not only exciting entertainment, but a Christmas blessing for those who know Jesus as their Lord and Savior as well as those who don't."
Sight and Sound will be presenting its jaw-dropping production of Samson in Branson for the 2018 season. This amazing biblical story is brought to life by a world-class cast, spectacular special effects, and live animals – on stage and in the aisles. It's an unforgettable, uplifting thrill ride that literally brings the house down!
For more information on either Moses, Samson, and the Miracle of Christmas, or other great Branson shows or lodging, please contact the Branson Tourism Center, one of Branson's largest and most respected vacation planning services and sellers of almost 5 million Branson show and attraction tickets by calling 1-800-785-1550 or through their website www.BransonTourismCenter.com.
We hope you enjoyed our article! If so, just sign up below for our Free Monthly Branson News and Information Newsletter: