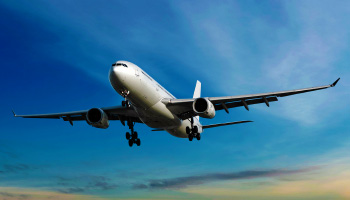 "With its great value and fabulous choice of family fun activities, live shows, exciting attractions, lakes and its beautiful natural environment Branson, Missouri is one of the most unique, popular vacation destinations in America," said Sharon Budnick, the Director of the Branson Travel Agency (BTA). "Factor in low airfares and, even in these economic challenging times, Branson should be on anyone's vacation radar screen," she continued.
With lakes, shopping, attractions like Silver Dollar City, The Shepherd of the Hills, White Water, the Titanic Museum, Hollywood Wax Museum and Ripley's Believe It or Not to the Butterfly Palace & Rain Forest Adventure, The World's Largest Toy Museum or Branson's championship golf courses, it's no wonder that Branson has received national recognition. It was recognized as "A Top Ten Family Destination for 2010," a winner TripAdvisor's 2011 inaugural "Travelers' Choice® Family Award-winning Great U.S. Destinations to Discover" and most recently was selected by TripZoo.Com as its "Destination of the Week."
"The neat thing," Budnick says, "is that Branson is as much of a value as it is fun and exciting." She points out that Branson offers perhaps the biggest selection of value priced lodging and entertainment of any major tourist destination with something for every budget and taste. In 2009 it was selected by the "American Society of Travel Agents (ASTA)" as one of the most budget friendly destinations for travelers.
With the "Springfield-Branson National Airport" and "Branson Airport" providing excellent service, air travelers have a great choice of carriers and fares to pick from when planning to fly to Branson. One of the main considerations for many air travelers, whether it is flying to Branson, or just about anywhere else, is how to get the lowest fares consistent with scheduling that meets their needs.
"There are three words one should remember if they want to get the lowest possible airfare, 'early,' 'earlier' and 'earliest.'" Budnick said. She goes on to point out that generally, the farther ahead one can plan their air travel and get their tickets the lower the air fare. Airlines are, almost on a daily basis, especially during the height of the Summer travel season, adjusting airfares, adding additional fees and other things that can increase the cost of air travel. Typically however, those changes do not apply to those who have already purchased their tickets. For even more value she suggests combining low cost airfares with one of BTA's great vacation packages.
Budnick suggests that not only is it a good idea to purchase airline tickets as early as possible, but that the same principle applies when making Branson show, attraction and lodging arrangements. The earlier arrangements are made, the more flexibility travelers have in terms of pricing, availability, choices of accommodations and show seating. "Typically, because of the excellent relationship Branson Tourism Center has with the shows, attractions and lodging facilities it does business with we are able to get our customers exactly what they want, but at certain times of the year, most notably major holidays and during "Ozark Mountain Christmas," the earlier arrangements are made the better the chance of getting exactly what you want," Budnick said.
The Branson Travel Agency, a full service travel agency, is a division of Branson Tourism Center, one of Branson's more respected and trusted providers of Branson travel services and seller of more than 2.5 million Branson show and attraction tickets. "We would love the opportunity to help make your next trip to Branson the best vacation you have ever had," said Budnick. The Branson Travel Agency can be reached by call ing 1-800-785-2176 or through its website www.BransonTravelAgency.com.
We hope you enjoyed our article! If so, just sign up below for our Free Monthly Branson News and Information Newsletter: