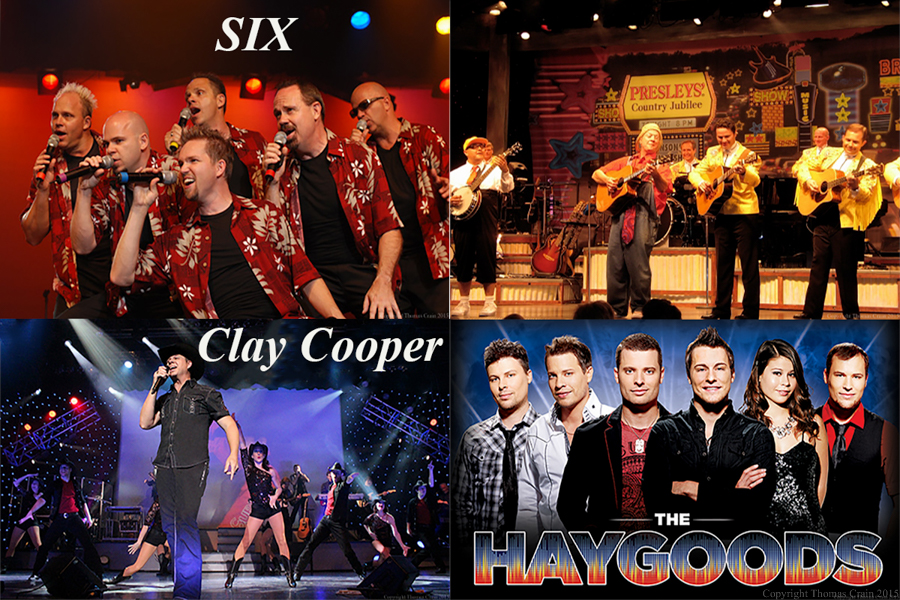 "Branson is noted worldwide for the quality, quantity, and variety of the live entertainment it offers," said Annette Wood, the Director of Sales and Marketing for the Branson Tourism Center (BTC), one of Branson's largest and most respected vacation planning services and sellers of over four million Branson show and attraction tickets. "With almost 100 live shows available during the season, there is a show for just about every age and budget," she added.
BTC has tens of thousands of Branson fans participating in their social media channels including its Facebook page. From time to time, we go to that resource with questions that we believe would be of interest not only to them, but to potential Branson visitors. Recently we asked the question, "If a good friend or close relative, age 30, was coming to Branson, what one show would you tell them not to miss?"
As would be expected, with hundreds of responses, there was a wide variety of shows listed. The top five most chosen are listed below, in alphabetical order, along with a description and link to where you can get more detailed information on the show's content, schedules, pricing, and, in most cases, videos and pictures:
Clay Cooper's Country Express has everything you want in a great Branson show! With 24 veteran entertainers, there's a variety of singing, dancing, comedy, and music. Backed by a live, 7 piece band, you'll hear country and pop hits from the likes of George Jones, Hunter Hayes, the Doobie Brothers, and Bruno Mars!
Dolly Parton's Dixie Stampede will take your family on a wild ride! Dixie features their world famous racing ostriches, 32 horses in some amazing equestrian feats, a stampede of buffalo, the Rumble in the Treetops lumberjack relay, and friendly competition all wrapped up in a fabulous four-course feast!
The Haygoods is an amazing Branson experience! Excellent choreography, exquisite harmonies, state-of-the art sound and special effects, a delightful sense of humor, and energy that never quits, you get it all in one show from one phenomenal family! It's easy to see why "The Haygoods" pack the house night after night!
Presleys' Country Jubilee continues to be a mainstay on the list of Branson experiences you can't miss! Long before anyone ever heard of Branson, Missouri, the Presley family had people from across the country lined up every night to hear the type of country music and comedy that eventually made Branson a household name.
SIX is Branson's sensational sibling singing group that quite simply defines the art of performing music without instruments! Sensational harmonizing, polished professionalism, zany on-stage antics…it's the most talented half dozen guys you'll ever meet! They'll charm you right from the opening note!
Wood points out that it's interesting to note that the vast majority of these shows, along with many more that were mentioned, are found on the Branson Tourism Center's List of Most Popular and Highly Recommended Shows.
We hope you enjoyed our article! If so, just sign up below for our Free Monthly Branson News and Information Newsletter: