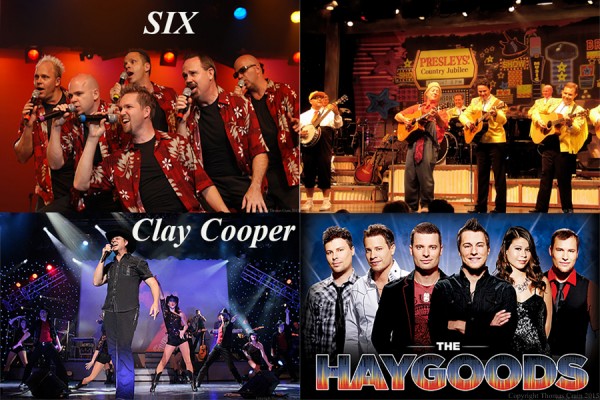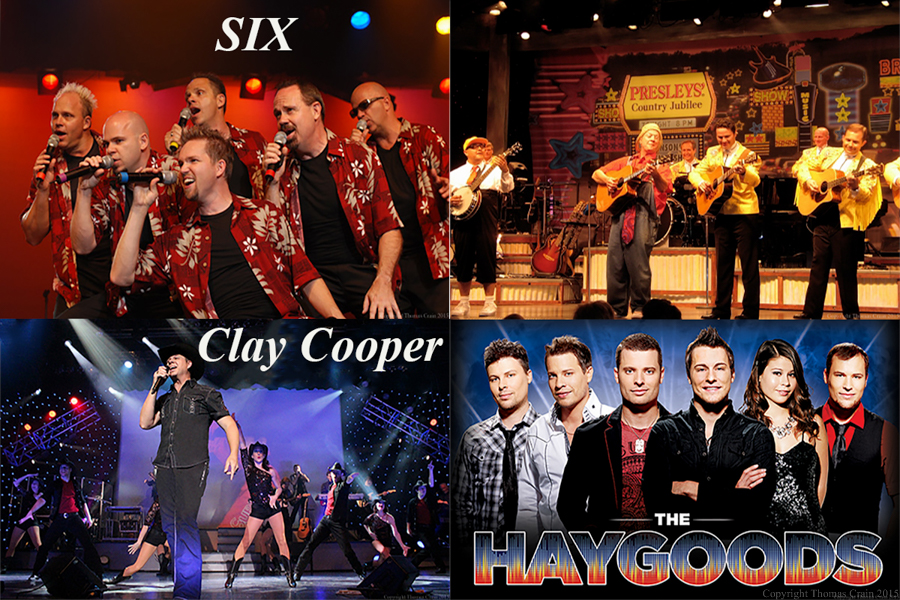 "The mission of the BTC Groups Department is to help the Group Leader give their group the greatest Branson experience possible by providing the Group Leader with as much assistance as they want or need; all they have do is come to Branson with their Group, and everything will be ready for a great event," said Annette Wood, the Director of Sales and Marketing for the Branson Tourism Center. "In providing that assistance, one of the questions our Group Sales Managers are asked most often is, 'What Branson shows should we plan to see?'" she added.
Wood points out that the answer to that question depends on what a particular group is looking for in terms of an entertainment experience. That will obviously be different from group to group and, in most cases, from person to person within a given group; the challenge is to find a show or shows that will appeal to most members of the group. The good news is that is easy to do in Branson because of the quality, value, and variety of the great live shows it offers. The following is a list of the top shows that many of our groups are currently enjoying in Branson:
Billy Dean in Concert with Jarrett, a country music star and a country comedy king; it's almost more Branson excitement than you can handle! Dean's hits include Only Here for a Little While, Somewhere in My Broken Heart, and Billy the Kid. Jarrett has kept audiences laughing for years, and now he brings a new cast of characters to the stage.
The Acrobats of China always introduces something new to Branson audiences! Known for their colorful costuming and daring feats, as well as their breathtaking renditions of classic Chinese dance and human performance art, The Jinan Troupe is considered one of the most skilled and highly awarded Chinese acrobatic troupes.
The Bretts deliver their popular Branson show with amazing chemistry and sensational harmony! You'll hear timeless classics, current chart-topping hits, and original music. If you enjoy music from artists like Elvis, ABBA, the Bee Gee's, and Pharrell Williams, then you're gonna love "The Bretts!"
Clay Cooper's Country Express has everything you want in a great Branson show! With 24 veteran entertainers, there's a variety of singing, dancing, comedy, and music. Backed by a live, 7 piece band, you'll hear country and pop hits from the likes of George Jones, Hunter Hayes, the Doobie Brothers, and Bruno Mars!
Dolly Parton's Dixie Stampede will take your family on a wild ride! Dixie features their world famous racing ostriches, 32 horses in some amazing equestrian feats, a stampede of buffalo, the Rumble in the Treetops lumberjack relay, and friendly competition all wrapped up in a fabulous four-course feast!
Dublin's Irish Tenors and The Celtic Ladies brings some of Ireland's best to Branson! This exciting production combines two great groups of performers; four beautiful ladies with angelic voices and five of the country's finest tenors performing a unique blend of traditional folk ballads and classical and adult contemporary favorites.
Branson's Grand Jubilee boasts tight harmonies and a variety of musical styles; a show custom-made for all ages! Enjoy the dynamic performance of New South, a quartet that can sing it all, from country and gospel, to rock & roll favorites! Jamie Haage and emcee extraordinaire, Mike Patrick, will keep you in stitches!
It's The Haygoods and it's an amazing Branson experience! Excellent choreography, exquisite harmonies, state-of-the-art sound and special effects, a delightful sense of humor, and energy that never quits, you get it all in one show from one phenomenal family! It's easy to see why "The Haygoods" pack the house night after night!
"it" Starring the Hughes Brothers & Their Families features more than 50 amazing singers, dancers, and musicians. See "it" combine an astonishing scope of talents to create an ultimate entertainment experience! Broadway, country, gospel, rock n roll, and comedy galore! See it, Hear it, Feel it, and you'll Love "it,"…it's just that simple!
Branson's Jonah is an epic adventure, delighting audiences young and old with its powerful and timely message. This beautiful production depicts the journey of "Jonah," a faithful, righteous prophet of God. Enjoy spectacular staging, immersive special effects, and beautiful original music. (It should be noted that Jonah's last Branson performance will be on December 29, 2015. It will be replaced by the spectacular Moses starting March 5, 2016)
Million Dollar Quartet captures a singular moment when four of the most extraordinary musical talents – Elvis Presley, Johnny Cash, Jerry Lee Lewis, and Carl Perkins – came together for one unforgettable night! Hear songs like That's All Right, I Walk the Line, Riders in the Sky, Hound Dog, Peace in the Valley, Whole Lotta Shakin', and Blue Suede Shoes.
Presleys' Country Jubilee continues to be a mainstay on the list of Branson experiences you can't miss! Long before anyone ever heard of Branson, Missouri, the Presley family had people from across the country lined up every night to hear the type of country music and comedy that eventually made Branson a household name.
SIX is Branson's sensational sibling singing group that quite simply defines the art of performing music without instruments! Sensational harmonizing, polished professionalism, zany on-stage antics…it's the most talented half dozen guys you'll ever meet! They'll charm you right from the opening note!
He's Shoji Tabuchi, the one and only! For more than 25 years, Branson's master fiddle player has reigned supreme in his extravagant palace-like theater. The massive production on stage includes a variety of music; country, Broadway, big band, hits of the 50's and 60's, and inspirational gospel and patriotic themed songs.
Branson Tourism Center's Groups Department is dedicated to providing planners with as much premium service and assistance as they want to help make their group tour, reunion, or meeting a great success. Just one call to 1-800-268-4014 takes care of it all. There's never a service fee when you book through BTC, and you'll always get discounted prices for shows, attractions, lodging, and all the rest!
We hope you enjoyed our article! If so, just sign up below for our Free Monthly Branson News and Information Newsletter: