Black Friday Branson Shopping 2019
Black Friday Branson Shopping 2019
1-800-785-1550
WEB CODE
BTC
Open 7 Days a Week:
Daily: 9:00 am - 8:00 pm (CST)
2018 information is below. Information for 2019 will be available soon.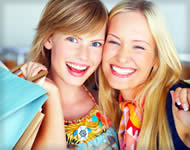 Celebrate Thanksgiving in Branson and get ready for great Black Friday shopping in Branson! The Branson Landing, Tanger Mall, Shoppes at Branson Meadows, Best Buy, Kohl's, Walmart, Target, and many other stores will have specials. Below we have provided where the stores are located and the hours they will be open on Black Friday. We also have links to their newspaper circular ads.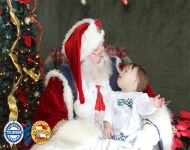 Want to really get the kids into the Christmas spirit on Black Friday...a wonderful way to make sure they behave during all the hustle and bustle of Black Friday bargain hunting? Bring them to see Santa Claus! You know, the real one...he'll be at his favorite place, outside the North Pole, that is; from 10 am until 3:30 pm. What's his favorite place? Branson Tourism Center, of course! And it's in the perfect location, the Branson Tourism Center/Phillips 66 Convenience Store building right at the entrance to the Branson Hills shopping district. Bring the kids in to sit on Santa's lap and receive a complimentary souvenir photo of their visit! Friday, November 23 - it's Santa Claus at Branson Tourism Center...Merry Christmas!