Fine dining...you know, eating out where they use cloth napkins and where your utensils aren't plastic! However, fine dining Branson-style means you won't need to pack your suit and tie, or your Sunday-best dress, to enjoy exceptional cuisine in an elegant atmosphere with attentive, table-side service, and maybe a glass of fine wine. So, trade the drive-through window for a beautiful view, or maybe a romantic dinner for two...it's easy at the following finer restaurants!
Branson's Chateau Grille - Where the View Competes with the Menu!
At the Chateau on the Lake Resort, Spa & Convention Center, you'll discover excellent cuisine in an elegant atmosphere at the Chateau Grille. Enjoy their extensive wine list and highly acclaimed menu that includes dishes using local, organic, or sustainably grown products. Creatively prepared steak, pork, veal, lamb, and seafood can all be found on their select menu of only premium entrees. Don't worry, the attire is casual at "Chateau Grille," the elegance is in their food and ambiance. One of their best features is an incredible view of Table Rock Lake!
(click images for larger view)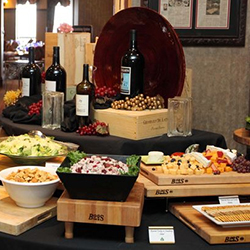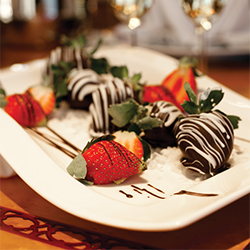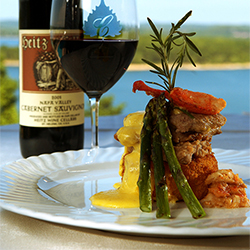 Branson Dining - Italian Style - at La Piazza!
Branson boasts great Italian fine dining in a casual atmosphere, especially at La Piazza Ristorante Italianio. Discover authentic dishes prepared with the freshest ingredients to please the taste buds of even the most discerning Italian-cuisine-loving palate. Enjoy fresh fish, creatively prepared salads and antipasti, and traditional carne, pollo, and pastas made with steak, lamb, chicken, and a variety of delicious vegetables, spices, and sauces. There's a great drink menu, too, with an impressive wine selection.
(click images for larger view)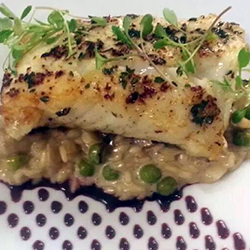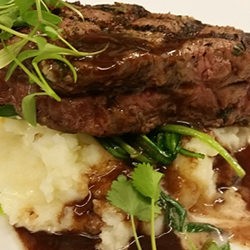 Discover Casual Fine Dining at Plaza View Restaurant
For an expansive dining room with a touch of casual elegance and a great rolling countryside view, try the Plaza View Restaurant atop the Grand Plaza Hotel. Specializing in whole fried Southern-style catfish, highly recommended by repeat customers, they're also well known for their signature prime rib. An extensive American cuisine menu features steak, chicken, appetizers, and salads, as well as comfort food sandwiches for a quick bite to eat. You can enjoy a variety of spirits or wine with your meal. Or, if you're just looking to relax over a drink or two, you'll love the view at the Pub on the Plaza adjacent to the dining room.
(click images for larger view)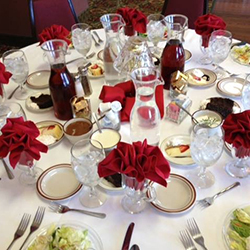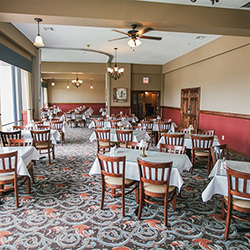 And there's more...
You'll find a variety of other fine dining options in Branson, including Level 2 Steakhouse in the Hilton Convention Center Hotel. Known for eclectic menu items as well as superb steak, Level 2 treats their regular steak-loving diners to their own steak knife; it has the diner's name carved into the handle. The Osage Restaurant can be found at the Top of the Rock complex, a project of Bass Pro's founder that recently underwent an extensive renovation. The views of Table Rock Lake from the Top of the Rock property are simply breathtaking!
Fine dining? No problem! Branson's ready to give you a memorable dining experience no matter what you're craving!
You may obtain dining vouchers for some of our local dining establishments by clicking here:
For More Information Please Call:
1-800-785-1550 Web Code: BTC