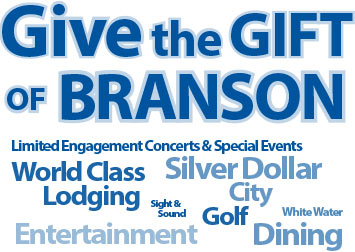 Looking for that special gift? Give the gift of memories in Branson!
Why not make a memory with a Branson Tourism Center Gift Card? It's the gift that lasts a lifetime and the perfect gift for any occasion.
Your gift card can be used to purchase show tickets, accommodations, meals, or entire vacation packages (excluding airline tickets, golf, and rental cars).
So whether you want to give your friends and family an entire vacation or tickets to a show for their next vacation, a gift card will give them memories that last a lifetime.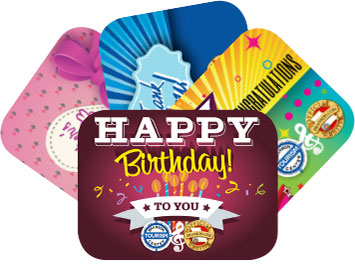 So how does it work? Gift cards start at $50 and can have any other higher dollar value.
We can mail or email the Gift Card to you or directly to the recipient. We'll even include a personal note from you!
Want to make it even more spectacular? Give them a Gift Basket, too! They'll be blown away by your thoughtfulness because the gift basket will be waiting for them at their hotel when they begin their vacation!
*Note: Branson Tourism Center Gift Cards can only be redeemed through Branson Tourism Center for show tickets, lodging, packages, or any other services that we offer. (excluding golf) "
Gift cards cannot be redeemed for cash.