Branson Groups, Reunions, Conventions and Meetings
Our Groups Department can coordinate your group, reunion or convention.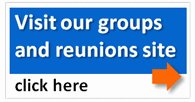 The Branson area has welcomed weddings, group tours, reunions, and small to mid-sized meetings for many years. The destination offers unmatched service, tremendous shows, attractions, outdoor recreational opportunities, and an old-fashioned atmosphere that all make it a truly unique place that's perfect for every occasion. With so much variety, Branson is a natural choice for any and every kind of group! Branson Tourism Center Groups Department can help plan your group's perfect trip and get you discounts on tickets, lodging, and more, and all with no service fees! Call us today to receive a proposal package for your upcoming group trip - it takes 15 minutes of your time, it costs nothing (absolutely no obligation either!), and you'll usually receive the proposal the same day that you request it!
---
Family Reunions

Nestled in the scenic and secluded Ozark Mountains, Branson offers a peaceful respite for those who want to enjoy a quiet reunion away from the cares of the world. Branson is also the "Live Entertainment Capital of the World" and can dazzle with its glittering lights, legendary performers, and non-stop entertainment...
(keep reading about Branson family reunions)
---
School Reunions

Branson's combination of lodging, entertainment, and dining choices makes it the best place for your next high school reunion. No matter who is in your group, there'll be something for everyone to enjoy. Plus, Branson is centrally located - so no matter where life has taken your classmates, they'll be only a short drive away from the party...
(keep reading about Branson school reunions)
---
Military Groups

Branson has been one of the most popular destinations for military reunions for many years. The patriotism and pride that is shown throughout Branson on a daily basis makes this city the best choice for your military reunion...
(keep reading about Branson military groups)
---
Student Groups

Branson has become a premiere destination for school groups, offering a variety of indoor and outdoor activities along with educational opportunities. The ability for students to perform a pre-show performance live on a Branson stage has enticed choirs, bands, dance teams, and many other kinds of student associations...
(keep reading about Branson student groups)
---
Church Groups

Branson has always been a popular destination for church groups to visit. Our wholesome family atmosphere along with shows that combine gospel and patriotism make this the best place to bring your church group....
(keep reading about Branson church groups)
---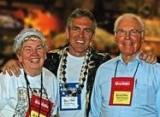 No matter the type or size of your group, the Branson area has the service and facilities to help you create a memorable visit. The Branson area has been recognized for the past five years as the number one motorcoach destination in the country by both the American Bus Association (ABA) and the National Tour Association (NTA). Branson has also been recognized by the ABA as the city that works hardest to accommodate group tours, and Ozark Mountain Christmas has been voted one of the top 100 events in the country.