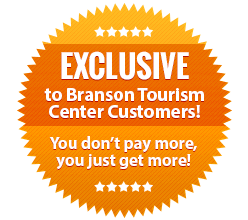 Getting ready to see one of your favorite Branson shows or attractions? Did you know you can get more? Each year, Branson Tourism Center looks for unique opportunities to make your visit to Branson extra special. "Preferred Events" are only available to our customers who purchase tickets to participating shows and attractions, and these events give you the chance to add a little something extra to your experience. We've put together the following schedule so you can plan in advance to enjoy getting more...just because you're our customer! These are very special opportunities, so early reservations are recommended. And, for our Platinum members, we'll make sure you get advance notice of Preferred Events. Remember, with Branson Tourism Center, you don't pay more, you just get more!, with Branson Tourism Center, you don't pay more, you just get more!
---
Check out our Previous Events
American Idol® Finalists In The Finalists Live! Platinum Event
Tuesday, July 17th 2012
Concierge Platinum Members enjoyed a showing of "American Idol® Finalists In The Finalists Live!" in Branson. Following the show, Concierge Platinum Members had an amazing meal aboard the Main Street Lake Cruises Landing Princess luxury yacht where they were able to meet the cast of the show! View the video below to see what a great time everyone had!
---
Titanic Platinum Event
Friday, June 8th 2012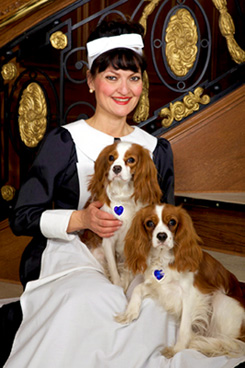 Several Platinum Concierge members joined the Cast and Crew of the Titanic Museum in Branson, MO for a private behind the scenes Titanic Tour with an exclusive VIP meet and greet with Molly & Carter, the King Charles Spaniel mascots of the Titanic Museum.
---
Shoji Tabuchi Platinum Member Event
Saturday, September 17th 2011
Eighteen very excited Platinum Concierge members participated in a truly unforgettable show and a once in a lifetime VIP experience to meet Shoji Tabuchi and his family in person. These loyal fans had an opportunity join Shoji Tabuchi and his delightful daughter Christina for an intimate reception where they were able to get autographs, pictures and a free CD as a thank you for being loyal customers. Check out the video to see more.
---
Yakov's Circus School
Saturday, July 30th 2011
A lucky group of Platinum Concierge members and their families had a chance to experience what it would be like to become a circus performer? In this fun-filled event kids of all ages learned what it takes to be a clown or juggler and took advantage of this amazing opportunity to personally meet Yakov's daring artists, acrobats, jugglers, the human Slinky, and other jaw-dropping performers. Our guests discovered some of the ins and outs of being a circus performer. In addition, the kids received an official Yakov's Circus School graduation certificate. Check out the video below to experience the fun.