From the late 1950's until 1967, the Presleys performed in Springfield's Fantastic Caverns and at the (now defunct) Underground Theatre near Kimberling City. In 1967, taking a leap of faith, the Presleys purchased 10 acres on Branson's Highway 76. A far cry from the glittering & glitzy thoroughfare it is today, Highway 76 was simply a desolate strip of broken asphalt in open countryside four miles from Branson. Today the Presleys have four generations of performers on stage, entertaining generations of folks at their theatre on the Strip and across this great nation on RFD-TV!
For More Information Please Call:
1-800-524-0222 Web Code: BTC
Just what makes the Presleys so special? Read more about it here.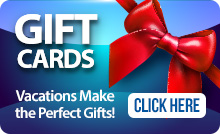 Get set for a vacation to remember for years to come with these amazing getaway packages.