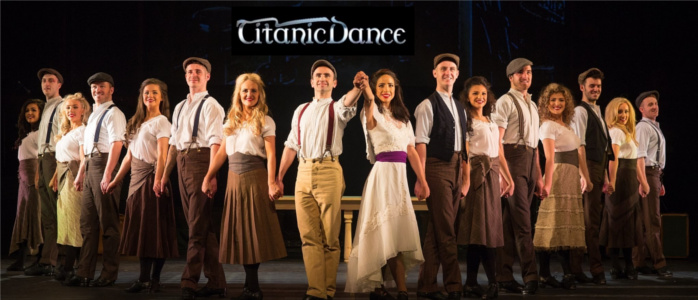 Making its American premier in Branson, MO, November 9th through 20th at the Branson Events Center!
Step aboard one of the world's most famous ships. TitanicDance tells a heart-gripping love story as the great ship makes its maiden voyage across the Atlantic. This epic tale is enacted by a cast of 24 of the world's top Irish dancers and 6 of Ireland's leading musicians, making TitanicDance an unforgettable spectacular of live music, song, and dance, along with amazing costumes and set design. Visually, TitanicDance is something you'll never have experienced before. The original choreography is sure to set your feet tapping and emotions running high as the story unfolds.
This production tells the story of the short voyage of the Titanic and its passengers through a series of songs and Irish dancing.
Check back for updates!
TitanicDance Performance Photos