Stone Castle Hotel
View Stone Castle Hotel Photo Gallery
Stone Castle Hotel
3050 Green Mountain Drive
Branson, MO 65616
---
Give us a Call: 1-800-785-1550 PROMO
BTC
MENTION PROMO CODE FOR 50 CENTS OFF EACH GALLON OF GAS • SEE DETAILS
---
Find luxury and fun in the fabulous "Stone Castle Hotel!" One of Branson's most unique hotels, the room and property-wide amenities are numerous. Impressive as soon as you approach from the street, this elaborate 300 room lodging facility includes larger-than-average sized standard rooms and thirty-seven creatively themed Jacuzzi suites. Additionally, you'll find several well-equipped handicap accessible rooms, three kitchenette rooms, and four two-bedroom family suites. Travel far away without leaving Branson? It's possible at the "Stone Castle Hotel!" Themed suites range from Medieval, Asian, French, and the Garden of Eden, to Gone with the Wind, Pirates of the Caribbean, and Camelot. There's even an Oval Office Presidential Suite! Special outdoor features include a gazebo, a drawbridge over a scenic pond, and picnic areas. A gift shop, video arcade game room, and two indoor pools with hot tubs are among the hard-to-find amenities available for all guests. With over 10,000 square feet of meeting space and a business center, "Stone Castle" is perfectly equipped to handle large business and social gatherings. Don't forget to leave the hotel at times so you can enjoy Branson's amazing shows, attractions, shopping, and more, right outside your door! Get the royal treatment at Branson's very own castle..."Stone Castle Hotel!"
•37 Themed Jacuzzi Suites•24 Hour Coffee•24 Hour Staff – Front Desk & Maintenance•Alarm Clock•Breakfast Buffet - Hot (complimentary)•Business Center•Coffee Maker (complimentary coffee & tea)•Cribs Available•Elevator•Game Room/Arcade (coin & token operated)•Gift Shop•Guest Laundry•Hair Dryer•Handicap Accessible Rooms Available•Honeymoon Suite Available (private balcony)•Hot Tub - Indoor (two)•Interior Corridors •Internet – Wi Fi (complimentary throughout property)•Iron & Ironing Board•Maid Service•Meeting & Banquet Space (10,000 plus square feet)•Microwave Available (fee applies)•Microwave Included in Suites•Non-Smoking – All Rooms•Pet Friendly Rooms Available (fee applies)•Picnic Area•Presidential Suite (king four-poster bed, castle turret look-out, walk-in shower, Jacuzzi)•Refrigerator Available (fee applies) •Refrigerator Included in Suites•Rollaway Beds Available (fee applies)•Spa Services•Swimming Pool - Indoor (two)•Telephone – Local Calls, Voicemail, Wake Up Service (complimentary)•Television - Flat Panel with Cable (68 channels)
Give us a Call: 1-800-785-1550 PROMO
BTC
MENTION PROMO CODE FOR 50 CENTS OFF EACH GALLON OF GAS • SEE DETAILS
---
Rooms
Lodging prices do not include tax. We have no fees.
---
Amenities
24 Hour Coffee
24 Hour Front Desk
Adjoining Rooms
Breakfast
Business Center
Cable
Conference Center
Indoor Corridors
Cribs
Elevator
Game Room
Guest Laundry - Coin
Indoor Pool
Internet Access
Internet in Rooms - WiFi
Jacuzzi
Local Channels
Maid Service
Pet Friendly
Premium Cable Channels
Public WiFi Internet
Rooms with Microwaves
Rooms with Refrigerators
Rollaway
Only Non-Smoking Rooms
100% Non-Smoking
Allows Pets
Business Center
Complimentary Hot Breakfast
Indoor Pool
Internet Access
Jacuzzi Rooms
Rooms w/Microwaves
Rooms w/Refrigerators
Give us a Call: 1-800-785-1550 PROMO
BTC
MENTION PROMO CODE FOR 50 CENTS OFF EACH GALLON OF GAS • SEE DETAILS
---
Stone Castle Hotel is available in these packages!
Each Package Includes: Lodging, Show Tickets, Free Branson Guest Card, and more!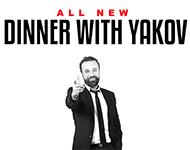 Starting at $259!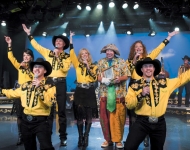 Starting at $339!
---
Video
---
Stone Castle Hotel Location
Stone Castle Hotel
3050 Green Mountain Drive
Branson, MO
Enter a starting address below to
get driving directions.