Silver Dollar City
View Photo Gallery
Give us a Call: 1-800-785-1550 WEB CODE
BTC
ENTER OUR $500 BRANSON CHRISTMAS SWEEPSTAKES! CLICK HERE TO ENTER
We are open 7 Days a Week 8:00 am - 10:00 pm (CST)
---
2016 Information
"Silver Dollar City"...when it comes to phenomenal, world-class theme parks, it doesn't get any better than Branson's biggest attraction! Live music, thrilling rides, demonstrating craftsmen, incredible food, exceptional shopping, amusements for the little ones, seasonal and themed festivals and events, and the fabulous Fireman's Landing...and can you believe, that's not all you'll find at this sensational, award-winning theme park? Ride the wood roller coaster that Amusement Today voted the Best New Ride of 2013 - the heart-pumping, breathtaking, record-breaking Outlaw Run! Laugh your way through mystifying rooms with slanting floors, mirrored walls, and other dizzying effects that'll turn your world upside-down in Grandfather's Mansion! Descend nearly 500 feet into ancient Marvel Cave where you'll see the breathtakingly beautiful Cathedral Room, and have an experienced guide share historical information and fascinating stories! Clap your hands, stomp your feet, and holler 'ayee' as Cedric Benoit and his Cajun Connection Band share the best of that unique Southern Louisiana music! Be simply amazed as the world renowned Harlem Globetrotters dazzle you with their astonishing basketball skills! Where else in the world can you find all this and more? Only at "Silver Dollar City" in Branson, Missouri! You can eat until you burst... iron-skillet-fried calico potatoes; barbecue pulled-pork sandwiches; popped and sweetened on-site kettle corn; fluffy, powdered sugar-dusted funnel cake; steaming hot succotash and sausage; and even kid-friendly fare like pizza, hot dogs, and chicken tenders.
The latest big adventure offered at "Silver Dollar City" is Fireman's Landing, opened in 2015, it's designed to reflect an old-time volunteer firefighter recruitment fair, and features exciting rides and other attractions. You'll discover everything from the thrilling FireFall, an eight-story fire tower free-fall, to the Fireman's Flyer, a low-flying swing ride for little firefighters. There are also activities set up to test the skills of even the youngest would-be firefighting recruits. It's a nearly two-acre area that includes six rides and four interactive play zones.
One of the best times to visit "Silver Dollar City" is during one of their big festivals or events, including:
• Spring Ride Days, March 12,13, 16, 17, 18, 19, 20, 24, 25, and 26, and April 1, 2, and 3. Ride to your heart's content, and watch out for a daily surprise throughout the festival!
• Young Christians Weekend, April 1 - 3, is a special weekend for youth, and also one of those times when the park hosts lots of teenagers, so plan accordingly!
• World-Fest , April 7 - May 1, is when scores of entertainers bring the colors and cultures of their home countries to Branson. The African Acrobats from Cirque Zuma Zuma return, and a dance ensemble, Slask, from Eastern Europe joins the line-up in 2016. Don't miss the final year of this long-time festival!
• The Bluegrass & BBQ Festival, May 5 - 30, adds 6 days to this popular festival for 2016! A celebrity concert kicks-off the festival on May 7, and chart-topping favorites, like Doyle Lawson and Rhonda Vincent, appear on other dates.
• Founder's Weekend – May 6 - 8, is a new event at "Silver Dollar City," and celebrates the beginning of the attraction; the Echo Hollow worship service is sure to be a special treat!
• Mother's Day at "Silver Dollar City" is celebrated on May 8 with a worship service and an amazing brunch in the Reunion Hall.
• The Star Spangled Summer, June 11 - July 24, celebrates the 90th birthday of the world famous wizards of the basketball court, the Harlem Globetrotters, and brings back The Magic of Peter Gossamer – Up Close and Personal.
• Father's Day, June 19, lets the family treat Dad to an unforgettable day! He'll be crazy about the BBQ lunch, and enjoy sharing the worship service with his loved ones.
• Moonlight Madness, July 23 - August 7, is when "Silver Dollar City" stays open late, holds fun street dances, and delivers an epic fireworks finale in Echo Hollow.
• A Southern Gospel Picnic, August 25 -September 5, brings the park to church, the country fair, the grand stage, the family backyard - with superb Southern Gospel music and savory southern cooking!
• Heroes' Month takes places September 1 - 30, and honors the men and women who devote their lives to serving others.
• Country Music Weekend, September 9 - 11, hosts 3 legendary country music icons in concert at Echo Hollow.
• The National Harvest & Cowboy Festival, September 14 – October 29, showcases the largest gathering of demonstrating craftsmen in the country, and the Wild West Show returns with an all new signature act!
• An Old Time Christmas, November 5 - December 30, celebrates the reason for the season with millions of sparkling lights everywhere, special holiday treats and music, a Christmas parade, and the magical and enchanting five-story special effects Christmas tree in the square!
Branson Tourism Center has one-day "Silver Dollar City" passes for you, and the customer-favorite two-day pass. Make plans now to visit Branson's award-winning, and always exciting, 1880's-themed "Silver Dollar City!"
---
Silver Dollar City Schedule
November 2016
S
M
T
W
T
F
S
1
2
3
4
5
6
7
8
9
10
11
12
13
14
15
16
17
18
19
20
21
22
23
24
25
26
27
28
29
30
Hours of Operation
11:00 am to 9:30 pm
1:00 pm to 9:00 pm
4:00 pm to 10:00 pm
---
Silver Dollar City Pricing
Silver Dollar City 1 Day Pass
Adult
Child

$61.00

(Plus tax)

$50.00

(Ages 4-11)
Silver Dollar City 2 Day Pass
Adult
Child

$66.00

(Plus tax)

$55.00

(Ages 4-11)

Enjoy two full days at the park. The second day must be used within two operating days of your first day visit.
Silver Dollar City Moonlight Madness
Adult
Child

$30.00

(Plus tax)

$30.00

(Ages 4-11)

Special Moonlight Madness rate is for 5:00 pm to close on select dates (July 23-August 7)
---
Silver Dollar City is available in these packages!
Each Package Includes: Lodging, Tickets to Silver Dollar City, Free Branson Guest Card, and more!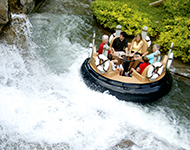 Packages starting at $429!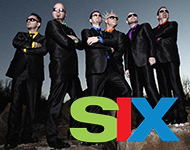 Packages starting at $669!
---
Silver Dollar City Location
Silver Dollar City
399 Indian Point Rd
Branson, MO
Enter a starting address below to
get driving directions.
Give us a Call: 1-800-785-1550 WEB CODE
BTC
ENTER OUR $500 BRANSON CHRISTMAS SWEEPSTAKES! CLICK HERE TO ENTER
We are open 7 Days a Week 8:00 am - 10:00 pm (CST)