Duttons
View Photo Gallery
Give us a Call: 1-800-785-1550 PROMO
BTC
MENTION PROMO CODE FOR 50 CENTS OFF EACH GALLON OF GAS • SEE DETAILS
Business Hours: (All times Central Standard Time)
Open 7 days a week. 8:00 AM - 9:30 PM, with the exception of
Christmas Eve, December 24, 2014 8:00 AM - 4:00 PM
Christmas Day, December 25, 2014 CLOSED
---
2014 Information
For variety and versatility, nobody outshines "The Duttons!" This close-knit, incredibly talented Branson family plays a variety of instruments, displays outstanding harmonies, and has more energy that you can imagine! Their group fiddle playing is a special treat and helped them rise to the top 10 on Season 2 of America's Got Talent. Throughout the show, each Dutton plays at least six different instruments, and many of the in-laws and children get in on the act, as well as Mom and Dad Dutton! Their show includes high-energy dancing and heartwarming family comedy to tickle your funny bone! In addition to their popular Branson performances in their own theater, "The Duttons" have toured around the world appearing live and on television specials. If you enjoy a variety of musical genres performed with tons of love, energy, and pure family talent, "The Duttons" will give you the performance of a lifetime!
---
Duttons Schedule
Show Times
2:00 pm Christmas Show
2:00 pm and 8:00 pm Christmas Show
8:00 pm Christmas Show
---
Duttons is available in these packages!
Each Package Includes: Lodging, Tickets to Duttons, Free Branson Guest Card, and more!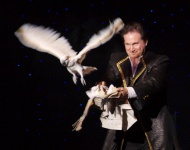 Starting at $269!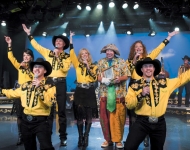 Starting at $339!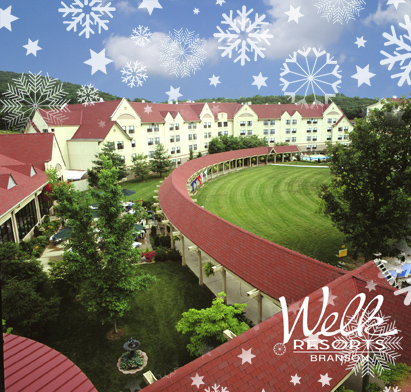 Starting at $149!
---
Duttons Location
Dutton Family Theatre
3454 W Hwy 76
Branson, MO
Enter a starting address below to
get driving directions.
Give us a Call: 1-800-785-1550 PROMO
BTC
MENTION PROMO CODE FOR 50 CENTS OFF EACH GALLON OF GAS • SEE DETAILS
Business Hours: (All times Central Standard Time)
Open 7 days a week. 8:00 AM - 9:30 PM, with the exception of
Christmas Eve, December 24, 2014 8:00 AM - 4:00 PM
Christmas Day, December 25, 2014 CLOSED