Pierce Arrow
View Photo Gallery
Give us a Call: 1-800-785-1550 PROMO
BTC
MENTION PROMO CODE AND RECEIVE FREE TRIP PROTECTION • SEE DETAILS
Business Hours: (All times Central Standard Time)
Open 7 days a week. 8:00 am - 9:30 pm
---
2015 Information
"Pierce Arrow" puts the hot in Branson entertainment! Always cutting edge and top quality, you can count on these seasoned performers to put on a high energy show, and to change it up throughout the year. "Pierce Arrow" has been part of the Branson music scene for years, creating a loyal base of fans who'll return time and again for a show they know will be good and that's always offering something new! "Pierce Arrow's" state of the art production and exquisite stage costumes, created by the same tailoring company that made stage apparel for Elvis Presley, gives these amazing artists the perfect showcase for their immense talent.
"Pierce Arrow" has thrilled audiences with an incredible array of performers over the years; artists featured in their current production include Kenya Wilhite who has danced and sang her way into working with famous acts like the Osmonds and Legends In Concert, as well as on the Showboat Branson Belle. She's even blessed our troops in Iraq with her phenomenal voice. Scott Fraker has performed at Silver Dollar City with a gospel quartet, and for national television audiences with his a cappella group on the Today Show, CBS This Morning, and Good Morning America. He's also worked with the likes of Jerry Lee Lewis and Chuck Berry. Shonna Bonds has performed around the country and the world with Third Eye Blind, Kool & The Gang, Rick Springfield, and Neal McCoy. She's even performed for the Dallas Cowboys and President George Bush.
For wonderful variety and superb singing, dancing, and overall entertainment, "Pierce Arrow" should always be on your Branson show list for every visit!
---
Pierce Arrow Schedule
Show Times
3:00 pm and 8:00 pm Show
9:00 pm New Years Eve
3:00 pm and 8:00 pm Christmas Show
8:00 pm Show
8:00 pm Christmas
---
Pierce Arrow Pricing
Prices INCLUDE tax. We have no fees. Comparing Prices? Click Here to see how our prices stack up.
Regular Season
Adult
Child

$37.00

(Includes tax)

$37.00 Box Office

$17.00

(Ages 0-12)

$17.00 Box Office
Regular Season Senior Ticket
Adult
$32.00
(Includes tax)
$34.00 Box Office
Senior ticket is for age 55 and older.
Christmas Show
Adult
Child

$37.00

(Includes tax)

$37.00 Box Office

$17.00

(Ages 0-12)

$17.00 Box Office
Christmas Veteran Ticket
Adult
$32.00
(Includes tax)
$32.00 Box Office
Veteran and Spouse or Guest may purchase each ticket at the Veteran Rate.
---
Pierce Arrow is available in these packages!
Each Package Includes: Lodging, Tickets to Pierce Arrow, Free Branson Guest Card, and more!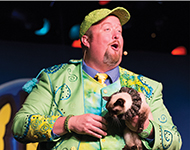 Starting at $289!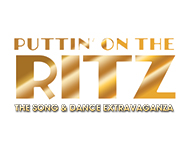 Starting at $249!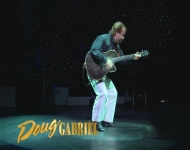 Starting at $229!
---
Pierce Arrow Location
Pierce Arrow Theater
3069 Shepherd of the Hills Expy
Branson, MO
Enter a starting address below to
get driving directions.
Give us a Call: 1-800-785-1550 PROMO
BTC
MENTION PROMO CODE AND RECEIVE FREE TRIP PROTECTION • SEE DETAILS
Business Hours: (All times Central Standard Time)
Open 7 days a week. 8:00 am - 9:30 pm