Buckets N Boards
View Photo Gallery
Buckets N Boards
Performing At Starlite Theatre
1-800-785-1550
WEB CODE
BTC
Open 7 Days a Week:
8:00 AM - 9:30 PM (CST)
2017 Information
"Buckets N Boards Comedy Percussion Show" delivers Branson entertainment that easily stands out in a long list of excellent shows! Co-creators, Matt Levingston and Gareth Server, share their impeccable and slightly wacky skills that include precise percussion on a variety of surfaces, accompanied by delightfully silly songs and tap dancing. Their astonishing talent creates a show that keeps you mesmerized and laughing from beginning to end; perfect timing and an excellent sense of coordination; coupled with musical skills, helps them deliver an experience you won't find anywhere else! The level of skill will impress any adult, and all that energy and sound is riveting enough to keep a child's attention throughout the show.
If you're looking for something different, like a show that seems to spontaneously erupt at any time, then "Buckets N Boards Comedy Percussion Show" is the show custom-made for you!
---
Buckets N Boards Schedule
The calendar for this show will be available soon. Keep checking back, as shows are frequently updated at the start of the year.
---
Buckets N Boards is available in these packages!
Each Package Includes: Lodging, Tickets to Buckets N Boards, Free Branson Guest Card, and more!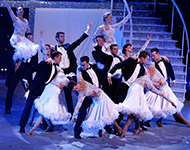 Packages starting at $199!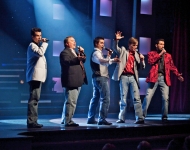 Packages starting at $279!
---
Buckets N Boards Video
---
Buckets N Boards Location
Starlite Theatre
3115 W 76 Country Blvd
Branson, MO
Enter a starting address below to
get driving directions.
---
1-800-785-1550
WEB CODE
BTC
Open 7 Days a Week:
8:00 AM - 9:30 PM (CST)